Vulcan V-70

For the right mix of power, performance and value, Vulcan's V-70 is the intelligent choice for heavy duty integrated towing and recovery equipment. Vital components are fabricated from high yield steel to minimize weight to allow for more legal payload while maximizing strength and durability.

Learn More

Century 1150

With the call for quick clearance on congested roadways and to handle a variety of difficult recovery and lifting jobs, Century is the number one choice worldwide. As the only manufacture of recovery equipment that designs specifically for towers needs and safety, we are proud to offer the 1150, a 50 ton rotator ideal for heavy recovery with a weight saving design for your daily towing.

Learn More

Vulcan 812

The Vulcan 812 Intruder II has been specifically designed to fill the needs of private impounders and professional repossessors. The low-profile boom and low mount planetary winch provides a sleek appearance and superior visibility.

Learn More

12 Series LCG™

Century brings a whole new dimension to transport with the 12 Series LCG™ (Low Center of Gravity) carrier. The patented design lowers the deck height 5" – 6" over conventional carriers. The lower height allows for the transport of taller loads, such as forklifts or man-lifts, that may be over-height on a conventional carrier and also provides better stability during transport.

Learn More
Read the Latest News
This video demonstrates how to synchronize the T300 wireless remote to your Century® or Vulcan® rotator MMO control system. In edition of Miller Tech Tips we show you how to access the receiver module behind the control station and cover the required sequence of steps to successfully pair the T300 remote to the rotator MMO system.

Apply Today
Miller Industries industrial carriers have helped make our equipment transport business very successful. Our 20, 30, and 40-series carriers allow us to get places typical equipment trailers can not. With a wide range of options, carrying capacities, and durability, our Miller products are second to none!

Kipp LeMarbe Hadley's Towing, Farmington Hills, MI
I have been buying wreckers from Miller Industries since 1986. I currently own roughly 25 pieces of Miller Industries product. What I really like about Miller Industries is that they stand behind their product and our factory rep answers any questions I have very quickly. I love my Century® wreckers, and it was easy working with Miller Industries to make them just the way I wanted it. The people at Miller Industries will help design equipment that is best for your needs. The people at Miller Industries listen to the operator and end user to help design their product. I have owned two Century® 75-ton rotators and love them. The team at Miller Industries really knows how to make a quality product, and I feel confident they will be ready to help me in the future.
Andy Chesney Euless B&B Wrecker Service, Euless, TX
Our company has been in the towing business since 1954.  In 1978 we began purchasing Century wreckers.  Since then, we have owned nothing but Century and Miller products.  The biggest reason we have remained so loyal through all these years is the quality of their products.  Our operation uses light duty wreckers, LCG carriers, Industrial carriers and heavy-duty wreckers.  And they are the best in the world.  We are proud to be one of their oldest customers.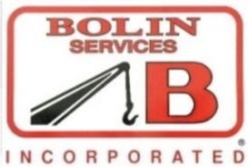 Mike Bolin Bolin Services Incorporated, Florissant, MO
We would say that Miller Industries takes care of their customers and goes out of their way to ensure that we are happy.  When we had a fire at our business and lost several tow trucks of all sizes, Miller was there to help us get the trucks and other equipment replaced as fast as possible.  Knowing the team at Miller really cares makes all the difference and is why we choose Miller equipment.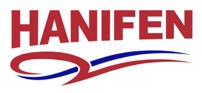 John Kearse Hanifen Co., Inc., Des Moines, IA