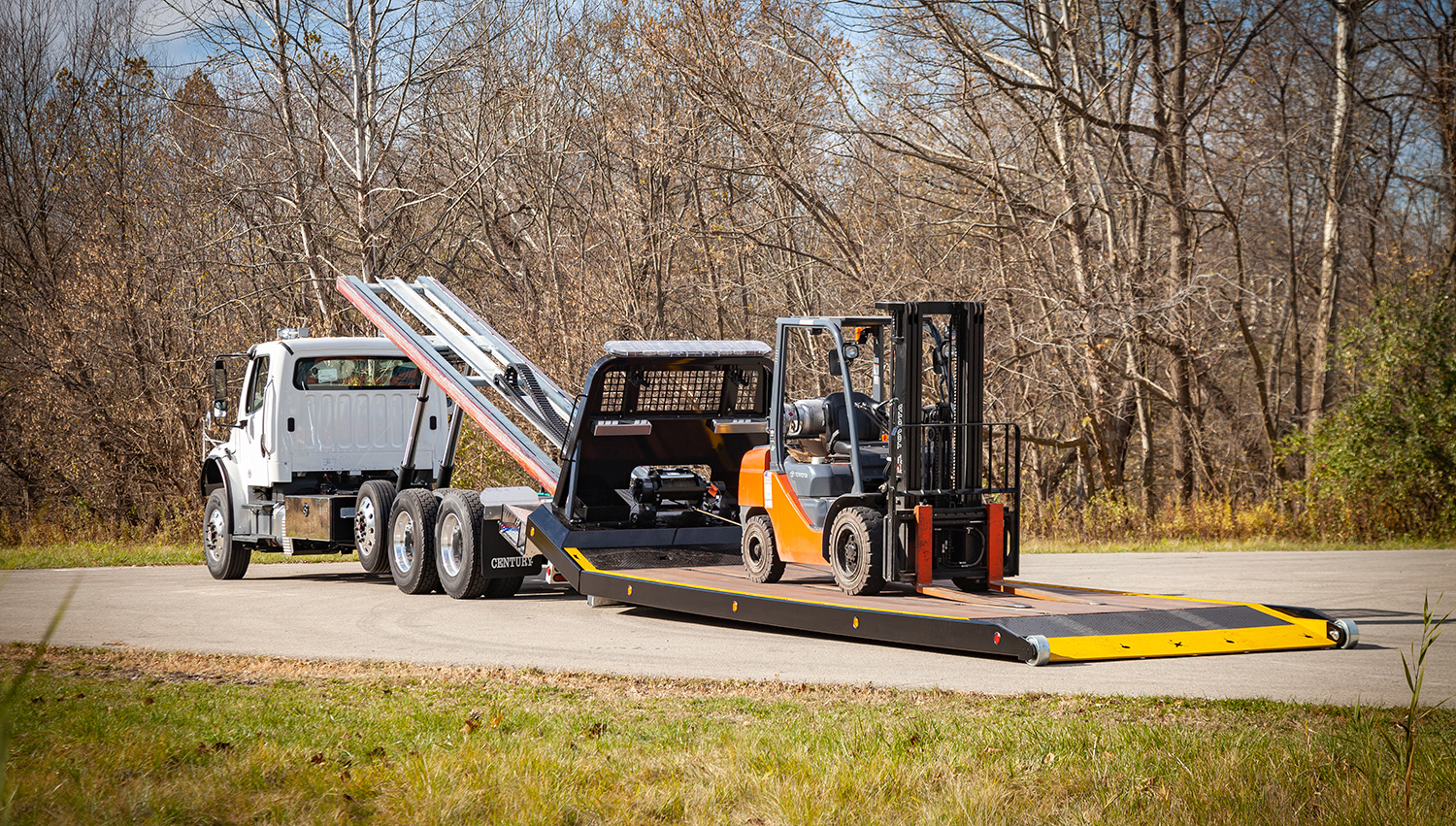 Titan ZLA
Unique Hinge Allows Unit to Lay Completely Flat on Surface for Best Available Load Angle
The Titan® ZLA™ is a 30-Series industrial carrier with one amazing feature. This 30,000 lb. rated industrial carrier can serve as a conventional-style equipment carrier while also having the ability to lay the carrier bed completely flat on the surface. This ability is thanks to a specially designed hinge located along the front of the bed. The versatility provided by this feature is incredible, because it allows for loading and unloading of equipment while keeping personnel on the ground throughout. This helps minimize the risk for injury when loading and securing equipment.
The ZLA™ features a powerful planetary gear drive system that helps to power through even the toughest mud and gravel during the bed deployment. Other features like the 20,000 lb. rated planetary winch and combination dock stabilizer/extendable tow hitch make the Titan® ZLA™ the next generation of industrial carrier.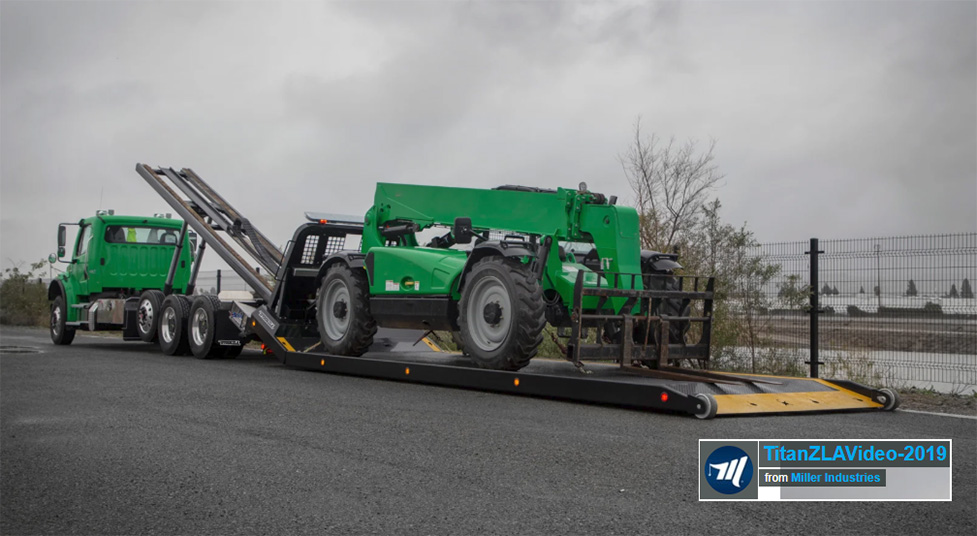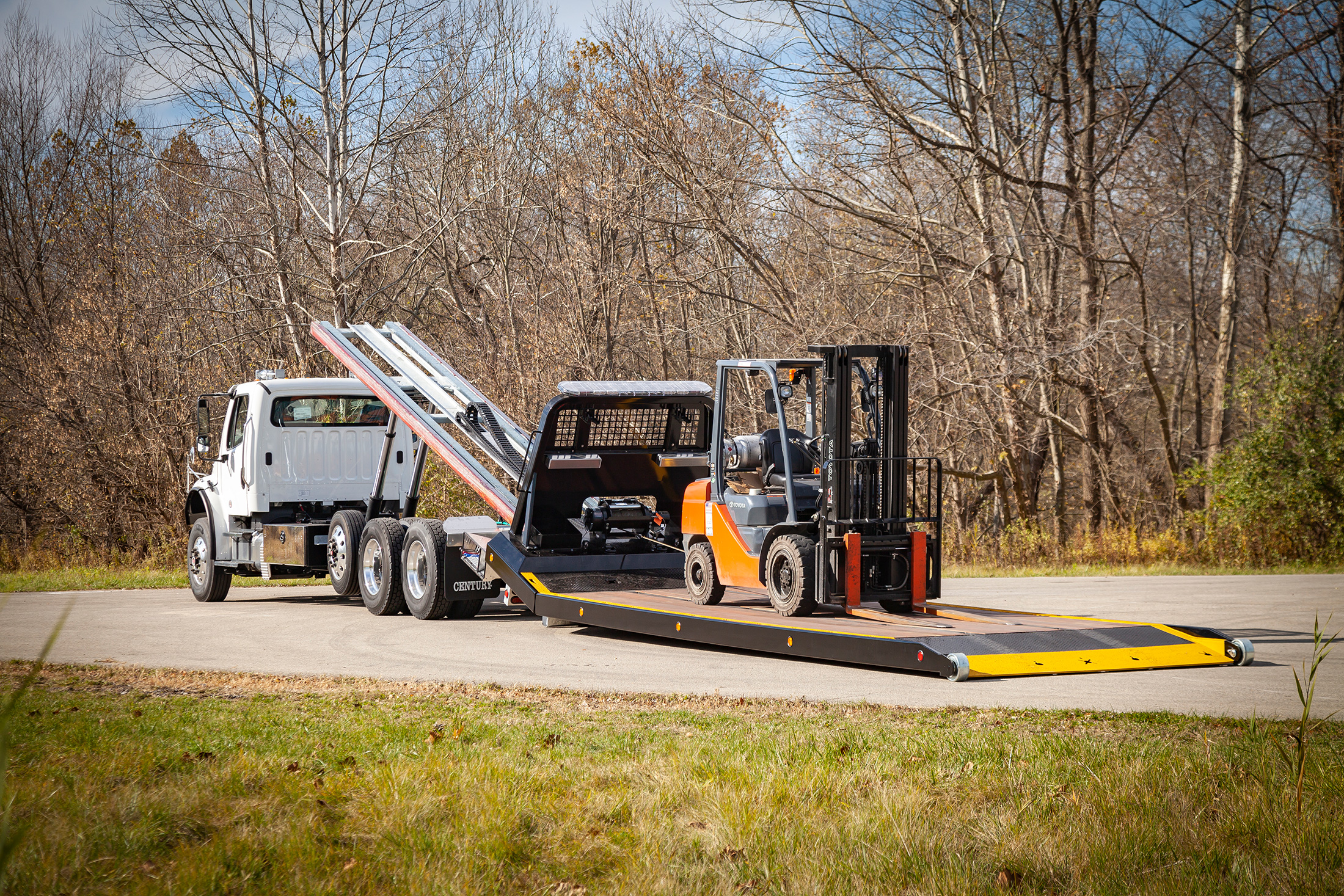 Full Gallery
Features
Specifications
Bed
| | | |
| --- | --- | --- |
| Planetary Winch | 20,000 lbs. | |
| Fully Hydraulically Powered | | |
Chassis Recommendations
| | | |
| --- | --- | --- |
| Minimum C.B. (Clear) | 29' | 210" |
| Minimum C.B. (Clear) | 30' | 222" |
Important: All ratings are based on structural factors only, not vehicle capacities or capabilities. Specifications shown are approximations and may vary depending on chassis selected. Miller Industries Towing Equipment Inc. reserves the right to change or modify product and/or specifications without notice or obligation. Some equipment shown is optional.
Keywords: roll back , titan , rental , industrial carrier , video , heavy equipment movers , safety , miller industries
Financing Available
24–72 Month Terms
24 Hour Turnaround
Quick & Easy