220 TSV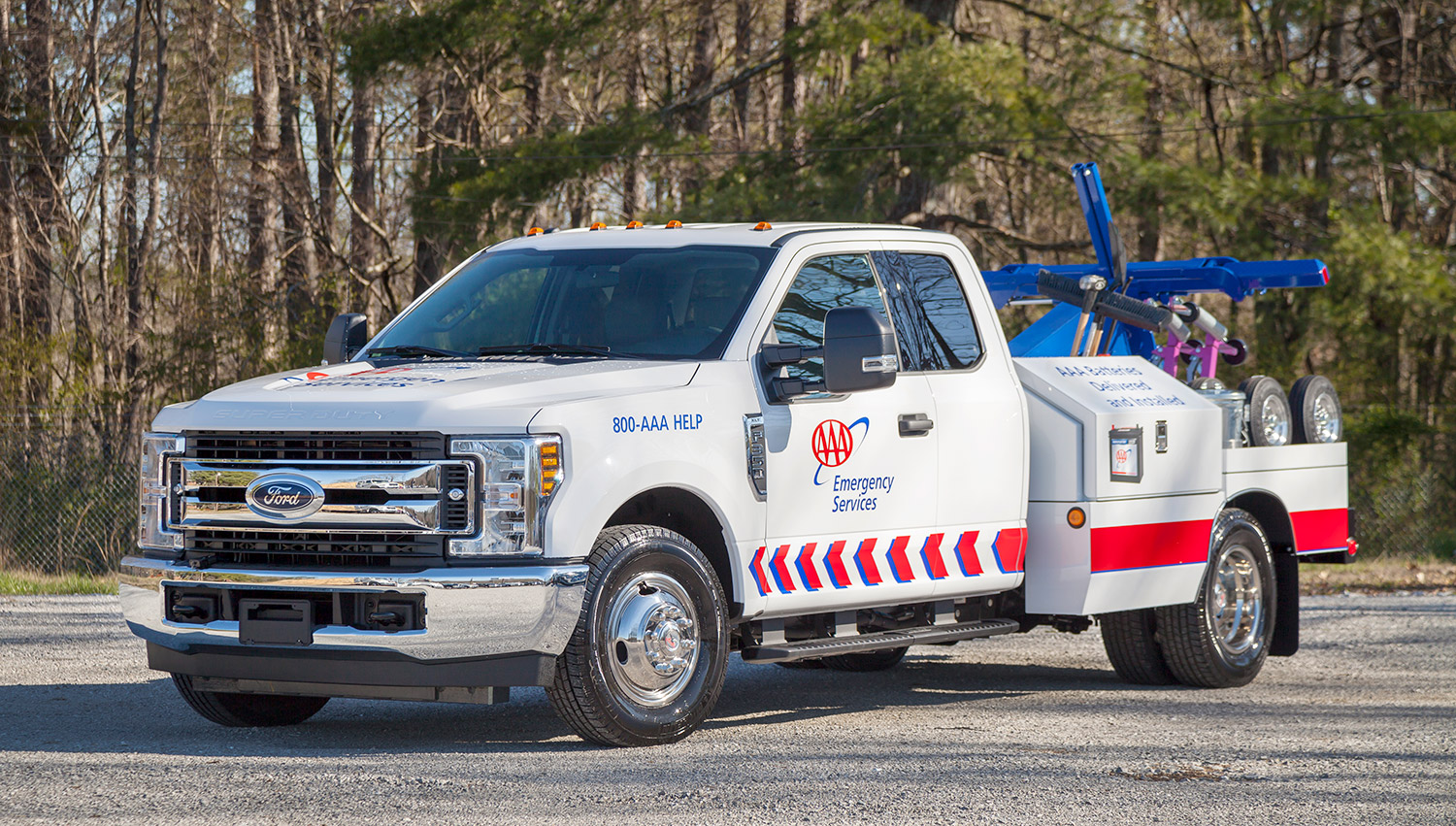 220 TSV
Make All Your Light Duty Service Calls Profitable
Increase your profits with the New Miller Industries Towing Service Vehicle. Capable of hauling up to 36 Batteries, Electric Air Compressor, Floor Jack, Gas Cans, Dollies, Jumper Cables and much, much more along with providing towing capabilities with the Holmes 220 Snatcher auto load wheel lift system. Also available without the Holmes 220 Tow Unit as a Light Service Vehicle.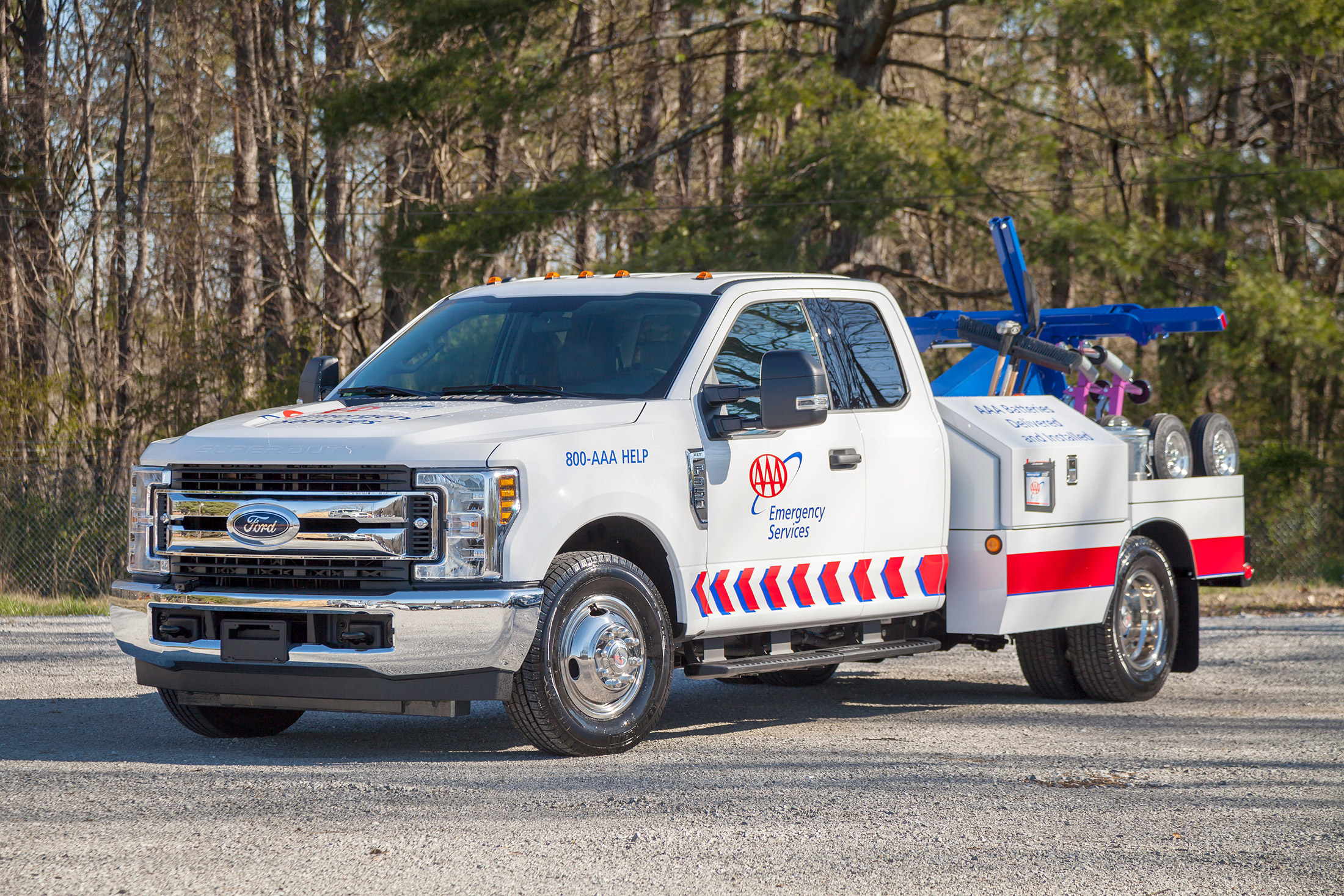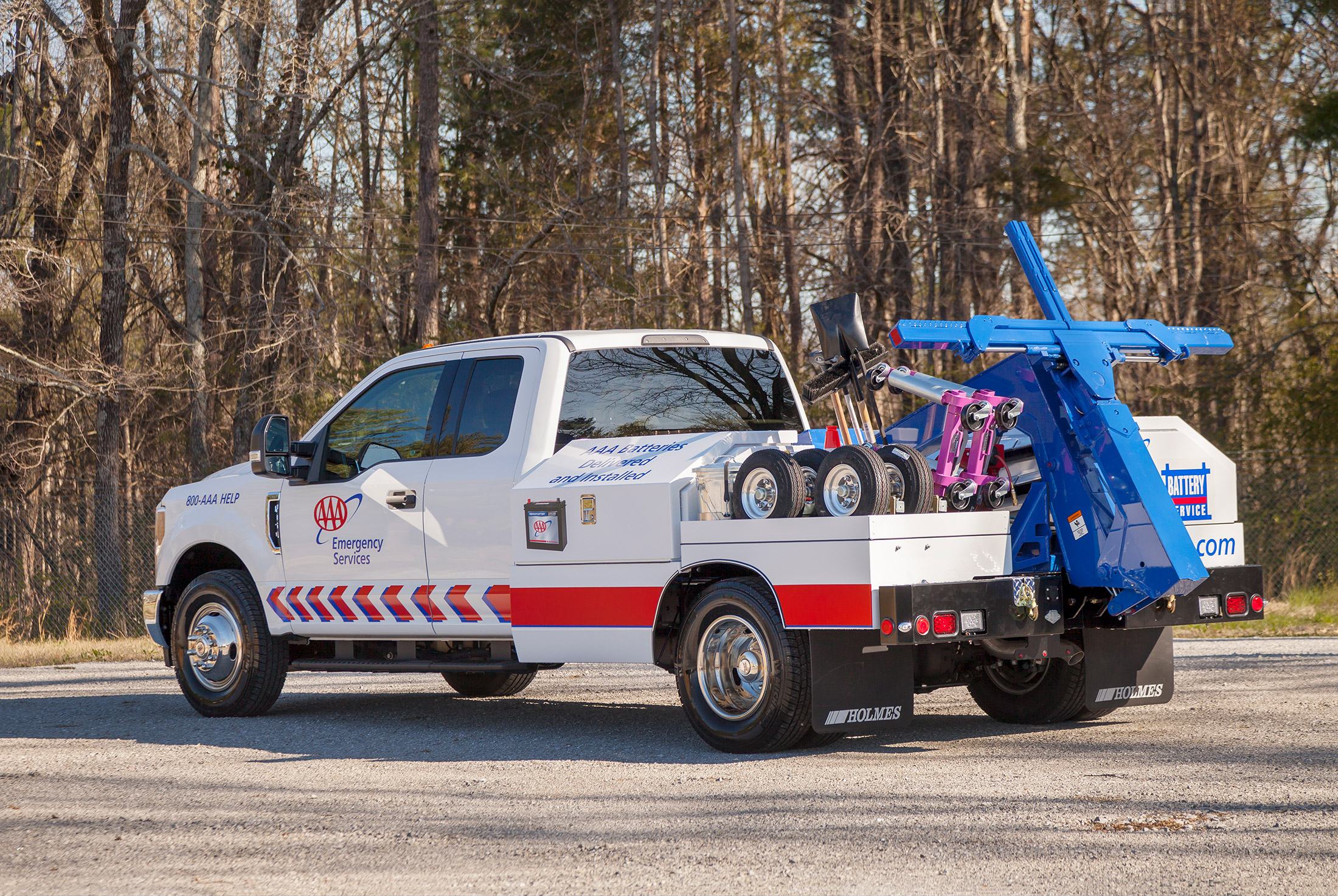 Full Gallery
Features
Top of Page
Standard
Two Aluminum 48"x34"x23" Locking Front Compartments will accommodate approximately 36 Automotive Batteries; Upper Shelf for small tools
One Aluminum 48"x34"x20" Rear Module Compartment to store equipment for Jump Starts, Tire Service, Lock-Outs, Repair & Light-Duty Towing
1 Open Modular Tray (48"x 34"x 4") Designed to Store Self-Loading Dollies, (2) GoJak®, (2) Pails for Floor Dry & Waste, (2) Plastic Fuel Cans, Emergency Cones, Broom, Shovel, Sledge Hammer & Pry-Bar Holder. (Equipment & Mounting Brackets Optional)
Rear Bumper w/Junction Box, LED Stop/Tail/Turn-Lights, LED Marker Lights, License Plate Light, LED Rear Flood/Backup Lights, Backup Alarm, Accommodations for 7-Wire RV Plug & 4-Wire Tow Light Socket
Poly Liner for the Floor and Lower Portion of the Enclosed Compartments and Open Top Tray
Built-In Divider Frame w/1" Intervals with 5 Dividers included in each Enclosed Module
Powder-Coated Ford Z1 Oxford White Standard on exterior of Modular Compartments and Tray
Modular Fender Skirts
Mud-Flap Mounting Brackets
Braided Wiring Harness
12 Volt Air Compressor Package, 1/4" x 50' Hose, Reel & Aluminum Storage Well
4 Corner LED Flashing Lights w/Chrome Bezels
Holmes 220 Snatcher w/Hydraulic Auto Loading Wheel Lift
Electric/Hydraulic Power Unit
4 Function Remote Control Pendant Cord
Wheel Lift Straps
Safety Chains in Rear Bumper
Group 27 Auxiliary Dry Cell Battery w/Storage Box
Electrical Solenoid & Wiring for Circuit Protection
Anti-Spray Panels to attach to the underside of the Holmes 220
Additional Equipment Included with Optional Towing Accessory Package
Self Loading Dollies w/Aluminum Wheels & Axles
Dolly and Axle Mounting Brackets
Dolly Safety Straps
Model 6,200 GoJak* Dollies 1,550 lb (pair)
GoJak* Mounting Brackets
TowMate, 15" Wireless, Hardwired Tow Light Kit w/Hardwired Transmitter
Specifications
Chassis Recommendations—Towing Service Vehicle
Body Width 90" or 95 1/2"
Dual Rear Wheels
60" Cab to Axle
Minimum GVW 13,200 lb
Maximum Frame Height 37 1/2"
A Front Push Bumper or Extended Cab is recommended to Improve Towing Capabilities
Important: All ratings are based on structural factors only, not vehicle capacities or capabilities. Specifications shown are approximations and may vary depending on chassis selected. Miller Industries Towing Equipment Inc. reserves the right to change or modify product and/or specifications without notice or obligation. Some equipment shown is optional.
Keywords: holmes , 220 TSV , wrecker , autoload , snatch truck , wheel lift , repo , car towing , recovery equipment , towing equipment , towing & recovery , light-duty , incident management , miller industries
Similar to
220 TSV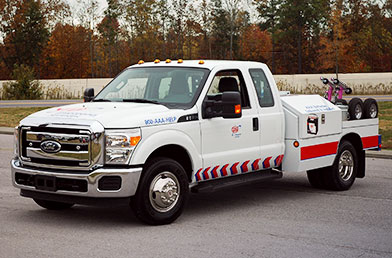 220 LSV
24–72 Month Terms
24 Hour Turnaround
Quick & Easy